The project's 4th steering committee was organised on 6-7 March 2018 in Bologna by Emilia-Romagna Region, which is one of its partners. A training course on testing activities in pilot areas was also co-organised by several partners on this occasion.
CO-EVOLVE's partners met in Bologna at a transitional period for the project that just moved from module 1 (studying phase) to module 2 (testing and transferring phase). They spent over one year – from November 2016 to February 2018 – analysing threats to and enabling factors for sustainable tourism and defining and quantifying tourism sustainability at Mediterranean and pilot area scale. The project is now launching testing activities at pilot area scale. These consist in producing and implementing tourism-driven or tourism-oriented strategic action plans in the project's pilot areas.
During this two-day meeting, partners first discussed internal issues, as well as the overall progress of the project. Partners responsible for the last activities of the project's studying phase – including the analysis of tourism sustainability and tourism-driven strategic planning on Pilot Areas – presented the main results of their work and showed how these will feed the testing activities at pilot area scale.
The Emilia-Romagna Region, which coordinates the project's testing activities, also presented the testing phase's action plan and expected outputs. This phase consists in translating into practice the findings of the studying phase through pilot actions carried out at pilot area scale.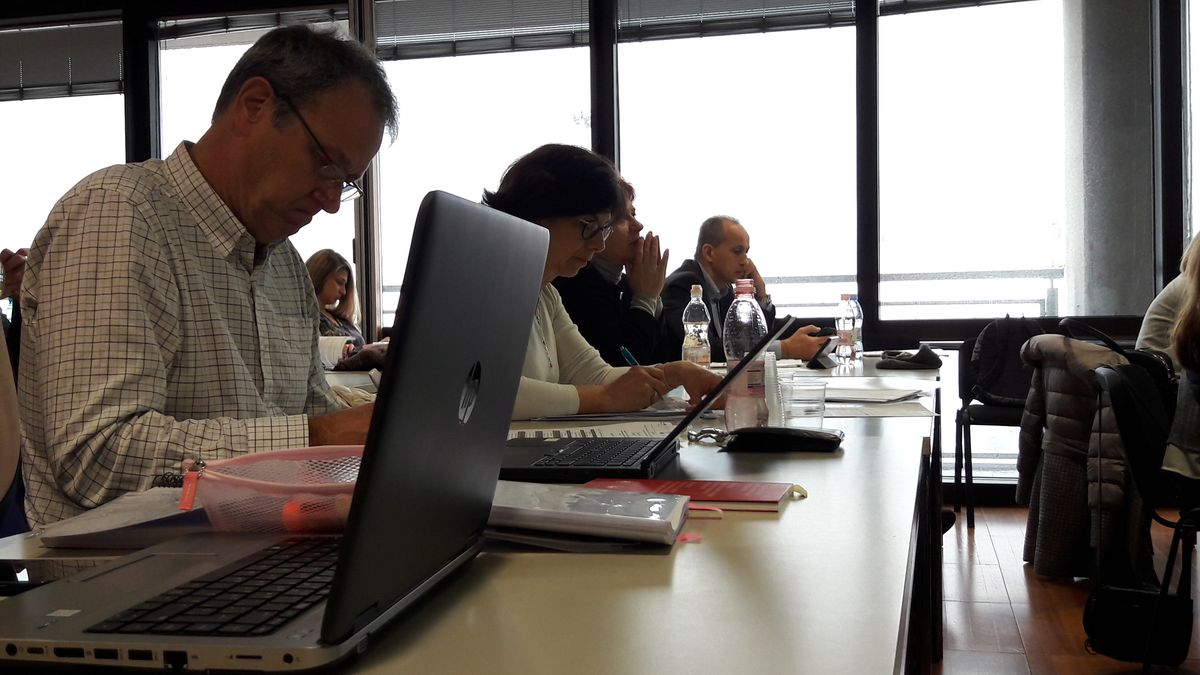 Discussions on communication and interaction with other relevant projects and initiatives were also held. Partners are now preparing for the Interreg MED Programme's mid-term event (MADE in Med) to be held on 18-19 April in Rome, and also the 'sustainable tourism' community's mid-term event scheduled for 29-30 May in Rome. They will keep following closely euro-Mediterranean initiatives of interest, such as the Bologna Charter; the BLUEMED initiative; the Union for the Mediterranean (UfM) Conference on BE; the EU WestMed initiative; the Interreg MED PANORAMED project and MEDCOAST4BG.
The event followed the second day with a first training course aiming to help partners be prepared for the implementation of pilot actions, in coherence with Integrated Coastal Zone Management (ICZM) principles and findings from the project's studying phase. On this occasion, partners learnt more about a series of topics, including ICZM, Maritime Spatial Planning (MSP), land-sea-interaction, sustainability indicators, strategic planning and stakeholders' involvement/participatory process.
A second training course is expected to take place in autumn 2018, back-to-back with the project's 5th steering committee, to be organised in Barcelona.
All speakers' presentations can be downloaded from this link.